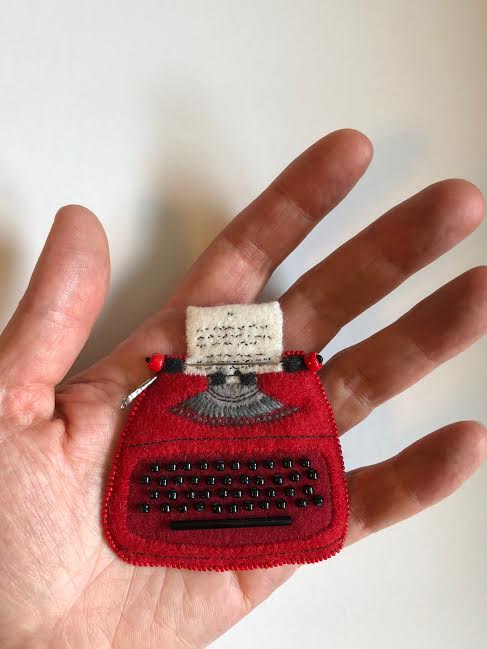 Ann Cofta finds details in the small: she sews her embroidered art entirely by hand, a slow and deliberate process that allows her to map out the entirety of a Brooklyn water tower or bridge in one small fabric. As a long-time New Yorker, she's had years to soak in these architecture's details and dispense them in her work. Ann is also no stranger to local art shows — she'll be featured at Greenpoint Open Studios come June 2–3 — and below she shares her experience traveling the world, translating cityscapes into fabric, and finding an embroidery community in Brooklyn.
Greenpointers: How long have you lived in New York? Do you work or live in the neighborhood?
Ann Cofta: I've lived in New York for 22 years; I live nearby in Woodside (Queens), so I am able to walk to my art studio in Greenpoint. I taught in Brooklyn for 16 years and only recently took a job in Manhattan.
GP: We don't come across many embroiderers as our local artists; I wonder if you've found a community of those artists here? 
AC: When there are open studios, exhibits, or other art events, I always seek out artists who work with fabric and embroidery. I am energized by the innovative work I see. I feel as though textile work is becoming a greater presence in the art world, in both galleries and museums. I am not aware of an established community of embroiderers in Brooklyn. However, Brooklyn Craft Company in Greenpoint, and the Textile Art Center in Gowanus, both offer classes. I recently joined the Textile Study Group of New York, which is a national organization that hosts monthly talks and occasional group shows. Continue reading →