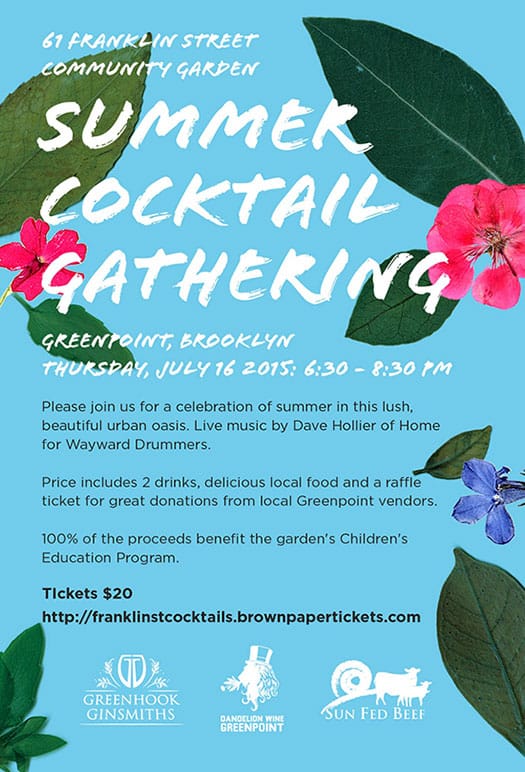 Celebrate summer in a lush urban oasis while supporting the community!
This Thursday July, 16 from 6:30PM-8:30PM, Franklin St Community Garden is hosting a cocktail party to support their Children's Education Program.
For $20, you get 2 drinks, delicious local food, a raffle ticket for items donated by local Greenpoint businesses, and an evening of live music surrounded by greenery and good company.
Tickets are available for purchase here. Continue reading →