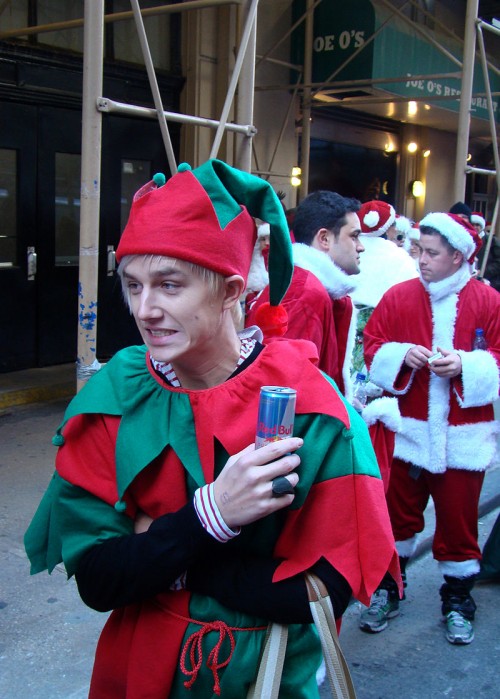 Be afraid, Greenpoint. Be very, very afraid.
Not of Jack Skellington, or Krampus, or even of the holiday sweaters Grandma knitted you, but of …
Bad Santa.
SANTACON IS COMING TO TOWN. And by town, we mean Greenpoint. And by Greenpoint, we mean your usually sweet, charming neighborhood of peace, calm and puppies. In fact, we recommend that you hide your puppies this Saturday from puking Santas.