Our lips are chapped, our winter coats on, and our hearts and tummies are ready for some holiday treats and cheer – it must be time for the annual Greenpointers Holiday Market! This year, it's going to be extra sweet: We'll be transforming the Greenpoint Loft (67 West St) into a Winter Candyland of local vendors. Come join us and all our favorite indie Brooklyn businesses to reel in 2017 on a sugary high note Sunday, December 10th (1-7pm). RSVP here!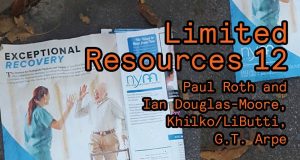 WEDNESDAY 12/6
# Desserts of Nepal and Lebanon @ MOFAD (62 Bayard St), 6:30pm, $25, Rachana and Jeanette from The League of Kitchens will expand your dessert horizons by introducing you to sweet treats from their home countries, Nepal and Lebanon, respectively, Buy tix
♫ Ace Clark @ Sunnyvale (1031 Grand St), 7pm, $15, A show full of R&B and Soul to support the release of Dia Malai's debut project Echo Street, Buy tix
♫ Limited Resources 12 @ Muchmore's (2 Havemeyer St), 9pm, $6, Drone night at Limited Resources. Come vibrate to some sustained tones, More info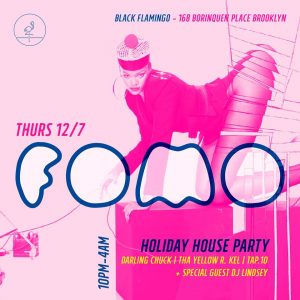 THURSDAY 12/7
* Wildfire & Climate Change @ Leonard Library (81 Devoe St), 6:30pm, FREE, Columbia University's Park Williams will discuss what we know on recent devastating wildfires in the United States and around the world, and their possible connections to human-caused climate change, RSVP
♫ Vinnie Moore, Gus G, Andee Blacksugar @ Saint Vitus (1120 Manhattan Ave), 7pm, $20, Buy tix
♫ Gary Numan @ Brooklyn Steel (319 Frost St), 7pm, $30, Buy tix
☺ Branded Content 6 Month Anniversary Show! (Party City) @ Pine Box Rock Shop (12 Grattan St), 8pm, FREE, Jackson Fisher and Simone Norman have spent the last 6 months traversing corporate America to learn what it truly means to #rep #that #brand. All of that is behind them now, More info
♫ FOMO Holiday House Party @ Black Flamingo (168 Borinquen Pl), 10pm, FREE, RSVP
Continue reading →
Category:

Events, What's Happening?
Tags:

black flamingo, brooklyn bazaar, Brooklyn Bowl, Brooklyn Expo Center, Brooklyn Steel, C'mon Everybody, calico brooklyn, Catland, cobra club, film noir cinema, gamba forest, Greenpoint YMCA, greenpointers holiday market, gutter bar, honey's, legion bar, leonard library, MOFAD, Mothership NYC, Muchmore's, national sawdust, new women space, pete's candy store, pine box rock shop, Root Mamma, saint vitus bar, schimanski, Silent Barn, Sunnyvale, The City Reliquary, The Park Church Co-op, what's happening
0 Comments