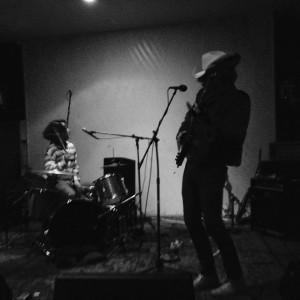 I was not sure whether to be excited or afraid about meeting the bands playing our upcoming showcase at Bar Matchless.
At the last Greenpointers showcase, I got pressed up against a sweaty man in polyester shorty-shorts, and calf-length socks, who was sporting an alto saxophone. It was in a narrow hallway.
His band had just finished playing a set where the lead singer repeatedly expressed his love for weed and Taylor Swift.
My interview with the bands below might operate as an advance warning of what to expect Friday night, or enticement to attend. Ideally, it is both. Continue reading →
Category:

Art/Music, Culture
Tags:

academy records, bar matchless, ben katzman's degreaser, Car Wash, carmine's original, CMJ2015, Commuter's Park, Franklin Ave., good room, Greenpoint Fish & Lobster Co, holy tunics, jimmy's diner, kubus, Luke's Lobster, Pentatonic Guitars, Spritzer, St. Anthony St. Alphonsus Church, Steve's Meat Market, tall juan, taylor swift, tender trap, The Gutter, torst, winstons
0 Comments