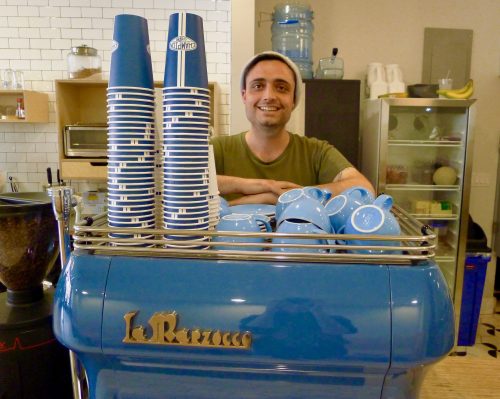 There's nothing more enjoyable than cradling a hot coffee in this insanely cold weather. In our next interview as part of our winter survival guide series, we spoke to Champion Coffee's Manhattan Avenue manager Rob Garcia about his favorite cold weather drinks when visiting Champion or when you're planning a day of hibernation at home. Check out our previous interviews here and here.
COFFEE: CHAMPION | 142 Nassau Ave, 1107 Manhattan Ave
Rob Gargia, General Manager
Greenpointers: What is your favorite type of coffee drink to get through the winter?
Rob Garcia: I feel like drip coffee is underrated in general and I know that that is boring, but I really would suggest it. People think that espresso has more caffeine, but drip coffee has twice the amount. I've been really enjoying just sitting with a drip coffee. If you do want an espresso drink, macchiatos are also underrated in my opinion. Continue reading →