(sponsored)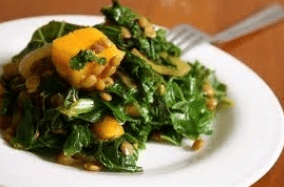 Did you know that reviews by the American Institute for Cancer Research show that as much as 40% of cancer risk may be related to diet?
The contemporary Brooklynite's diet (I'm looking at you!) which consists of going out and enjoying overly indulgent bacon infused everything (even cocktails) can leave us all feeling sluggish, unwell and not ourselves. Sound familiar? Not to mention it may put us at risk for disease down the line.
For the price it costs to go out to a fancy (heavy) and expensive dinner once, why not take a course (which includes 4 informative & hands-on classes) and learn to cook for your health!
Earth and Wellness Café (397 Graham Ave) is offering a Food for Life Cooking Course, which includes 4 classes on the following Thursdays (3/20, 3/27, 4/3, 4/10)

 from 7–9pm and costs on $135.
Plus they are offering a DEAL! 10% OFF discount to Greenpointers readers! 
Enter "Gpointer2014" when you sign-up. Continue reading →
Category:

Classes, Eat & Drink, Events
Tags:

cancer prevention, classes, cooking classes, earth and wellness cafe, Food, graham ave, healthy, healthy cooking, healthy food, recipes, veggietownnyc, weight loss, wellness
0 Comments