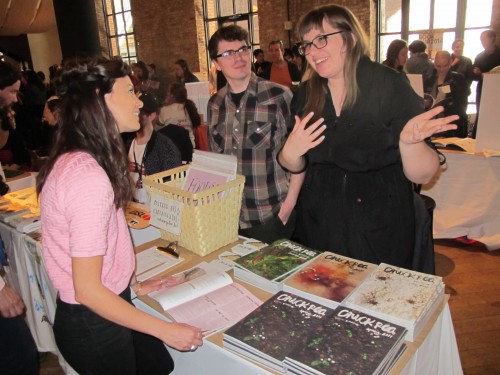 Combine food with literature, and what do you get?  Foodieodicals!
A festival within the three-day Food Book Fair, this event-within-an-event on Saturday (4/26) celebrated creative food publishing, featuring more than twenty inspiring culinary publications from across the globe.
About the Fair
The Third Annual Food Book Fair, running from April 25-27, brings together food enthusiasts, chefs, artists, writers, designers and publishers to celebrate the intersection between food culture and food systems. It is the brainchild of Elizabeth Thacker Jones. This year's three-day fair spans a pop-up bookstore with more than 200 books, 20-plus food magazines, 60 visionaries, panel discussions, a film screening, pop-up brew pub and pop-up farm, an entrepreneurial resource clinic, and a second annual Pitch Competition.