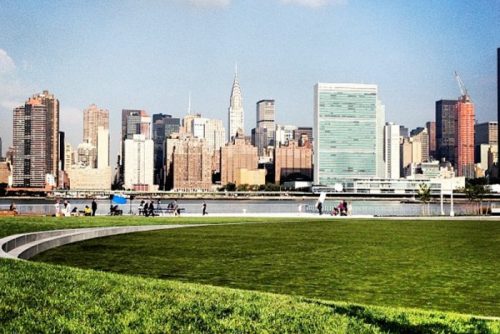 Happy Friday, Greenpoint! If the news is any indication, it's time to eat out. Food writing is all over Greenpoint this week:
There's enthusiastic praise for The Hidden Pearl, Greenpoint's newest (and only) Tropical Japanese Speakeasy.
The entire staff of Bon Appetit is eating exclusively at Di an Di these days
And the Frankle's Duo is scoring points for their new retro outfit, Bernie's which recently opened in the Park Luncheonette space.
But, if you're more into grass than grass-fed, then Long Island City is the place for you. The second phase of Hunters Point South Park opened last Wednesday, and the Architect's Newspaper says the 11 acres of riverside park land, "brings a fresh breath of air to the formerly inaccessible, industrialized site and showcases expansive views of the East River alongside Newtown Creek."