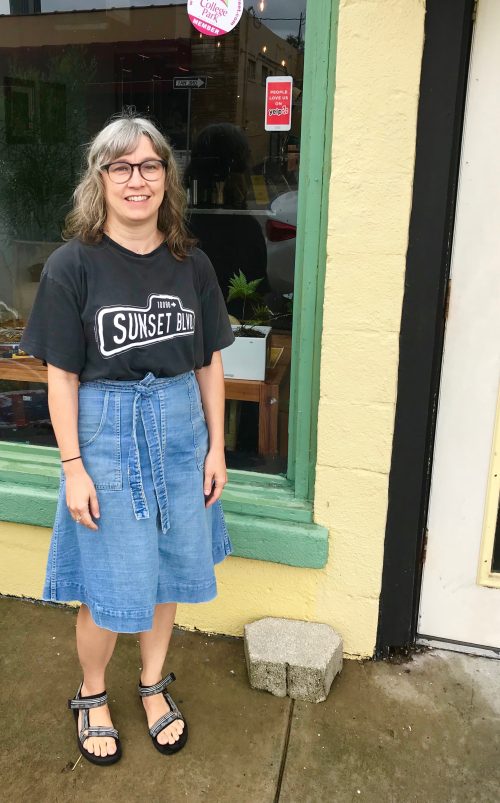 "If people are ready to buy a blazer in July, I want to have it here," says Breanne DiDomenico about the inventory of her vintage shop on the corner of Metropolitan Avenue  and Havemeyer Street.
At almost any clothing reseller in Williamsburg, passersby can find pieces from the 70s or 80s that have made a comeback. But not all have achieved quite the combination of vintage curation, retailing of new independent brands, and Instagram influencer following that Horizons Vintage (381 Metropolitan Ave.) has.
View this post on Instagram
When DiDomenico opened up shop in 2007 — in a space right next door to where her current store sits — she already had some years of vintage-hunting under her belt.
She was always interested in fashion, but from elementary school into her high school years, the Virginia native held onto dreams of becoming an animator. Around age 15, however, her parents started taking her and her friends to thrift stores on the weekends in the outskirts of DC. Continue reading →