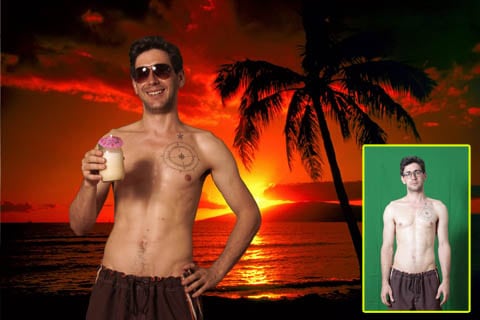 Last year, loyal and daring contributor Peter T got a complimentary spray tan from local Greenpoint business Amber Organic Tan Studio. The tan, as you can see, took Peter from tropicant to tropical!
Marzena recently supported Greenpointers by sponsoring a post and offering readers a discount for her services.
She also offered me a complimentary "Smart Aging" Face and Neck spray (value $50) knowing that tanning is not really my thing. I wear a gold chain with an Italian horn around my neck – I don't need anything else to scream Queens Guidette while I'm pumping freestyle in Jon's pick-up truck!