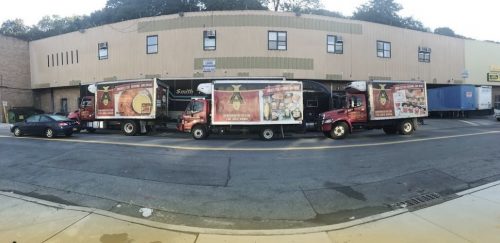 Pennsylvania-based developers Rubenstein Partners are seeking to build a 583,000 square-foot commercial development with office space at the site of Acme Smoked Fish at 30 Gem St., the Wall St. Journal reports.
Acme would not have to relocate as the development would include an 80,000 square-foot manufacturing facility for the production of their popular smoked fish. Acme's current facility measures approx. 65,000 square feet.

Rubenstein Partners previously negotiated with the Dept. of City Planning to build dual eight-story commercial/light manufacturing office buildings known as 25 Kent Ave., where the original zoning allowed two stories, according to the Commercial Observer.
A special land use framework would once-again have to be negotiated for 30 Gem St. to rezone the area from manufacturing to commercial use. Continue reading →