MIND / MATTER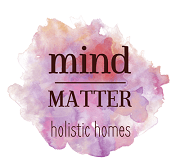 Our store is mindfully curated and charmed with heartfelt care. We encourage the maintenance of a holistic home, which we define as a sacred space honoring our being in connection to the whole. We hope you will adorn your home with our goods, selected and made to function within it.
We opened our doors in June 2015, and proudly serve as a dwelling for likeminded indivilduals to obtain low impact goods, at a modest price. We believe that holistic living begins with giving back, radiating kindness in connection with everything and everyone around you, fueled by the unified desire for wellbeing.  We have followed this mantra in developing our retail environment as well as every aspect of our business manifesto.
ADDRESS
165 Greenpoint Ave
Brooklyn, NY 11222
TELEPHONE
(929)295-8746
HOURS
Tue-Fri | 1-7pm
Sat&Sun | 11am-7pm
Mon | closed
Get Ready To Swoon: Mind / Matter Is A Vintage Dream (2016)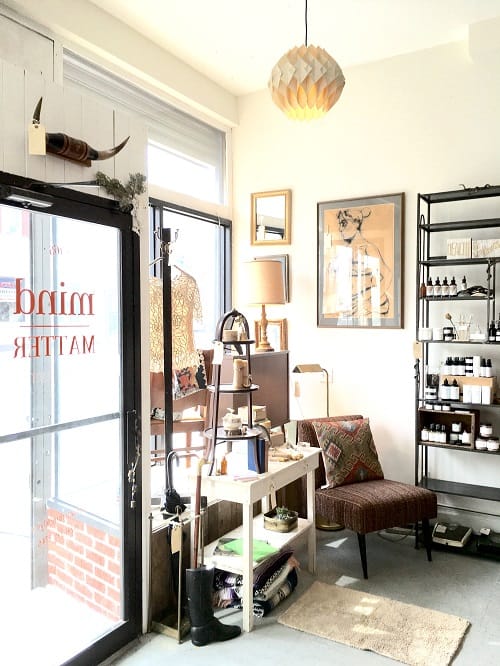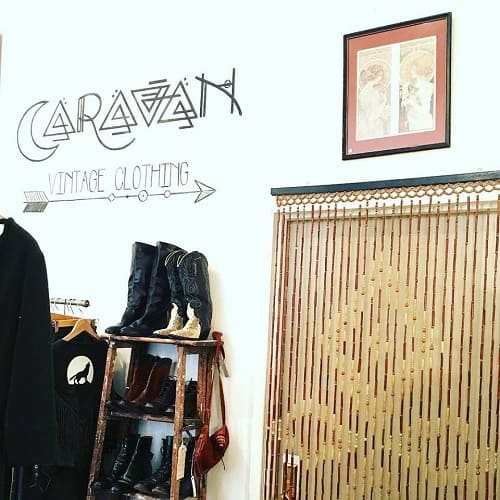 Mind/Matter carries:
carefully selected, chemical-free products, handmade by kindhearted people.
vintage treasures ready to be given a second chance.
100% of our bags and wrappings are either second hand or handmade.
we promote services like green house cleaning and holistic health
RECENT NEWS: In October we invited Furnish Green, fellow up-cyclers that happen to be NYC #1 name in vintage furniture, to join our space as partners in creating the perfect holistic home. Together we hope to change the way vintage is distributed and priced, to offer affordably stylish home goods to people who struggle with affordable living in NYC.