Greenpoint artist welcomes celebrities at gallery opening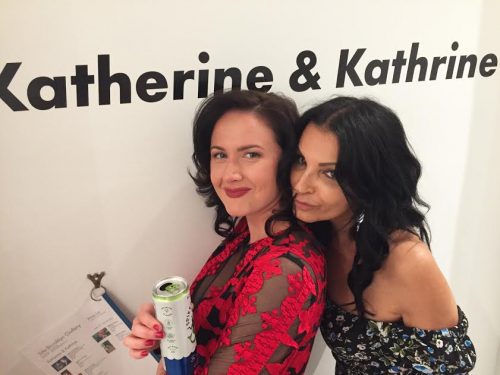 Katherine McMahon, a Greenpoint-based artist, recently opened her show at Site:Brooklyn Gallery in Gowanus, which attracted a number of entertainment celebrities. The show, which also features works by artist/actor Kathrine Narducci (A Bronx Tale, "The Sopranos"), has welcomed many high-profile guests, including actors Debi Mazar, Bobby Cannavale, Drena DeNiro and "Real Housewives of New Jersey" cast member Danielle Staub. The show, "Katherine & Kathrine: Portraits," will be up until July 13. Katherine, who splits her time between East Hampton and Brooklyn, prepared many of her works at the neighborhood's Jave Studios. Take a look at glitzy crowd from the opening below!
All photos by Robert Carlo.