Bike Tour of Newtown Creek This Sunday! (6/24)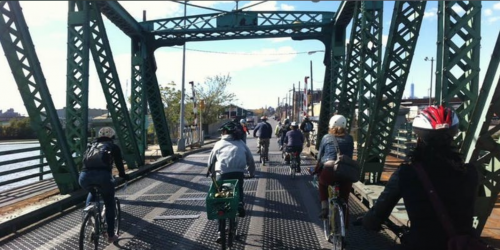 Newtown Creek Bike Tour
Sunday, June 24th
11am – 1:30pm
Join NCA for a guided bike tour to see and discuss ecological and industrial activity near and along the Newtown Creek shoreline. Once a vast tidal wetland, the Creek quickly became one of the busiest waterways in the county, leaving a significant legacy of environmental destruction and contamination, leading to the ultimate designation as a federal superfund. However, improvements are underway and the past 2 decades have seen improvements to water quality and with it a returning ecology.
Tickets $5, More info