Venezuelan Pop-Up Dinner at Brooklyn Kitchen (6/2)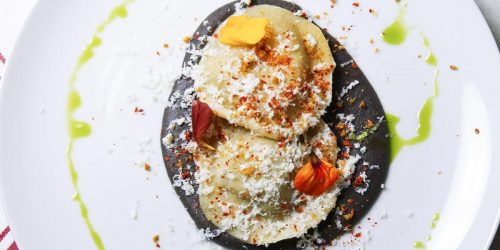 Chef Mercedes Golip, whose specialty is Latin flavors, is teaming up with The Brooklyn Kitchen for a Venezuelan popup dinner at their former storefront (100 Frost St) on Saturday, June 2nd at 7pm. She'll be presenting classic Venezuelan dishes with an urban modern twist, using locally sourced ingredients that are " influenced by techniques and flavors with new roots." Expect a welcome cocktail, a 7-course meal and wine pairing at an intimate communal table.
Tickets are $125, available here.