Bowling, Latkes, Menorah Lighting and More! Chanukah at The Gutter is Tonight (12/14)!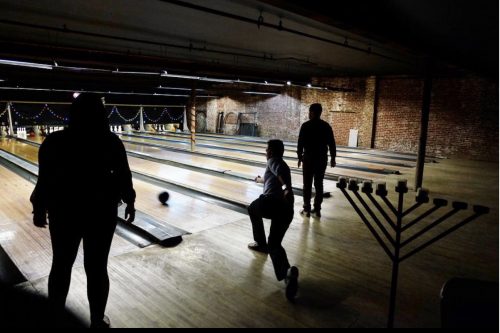 Tonight (12/14) at The Gutter (200 North 14th) starting at 8pm! Join Chabad of North Brooklyn for bowling with latkes, doughnuts, sushi and drinks and a grand menorah lighting.
Free Admission, pay for drinks and bowling as needed. More info and RSVP here.