Family-Friendly Fundraiser for BK Story Voyager This Weekend (9/30)!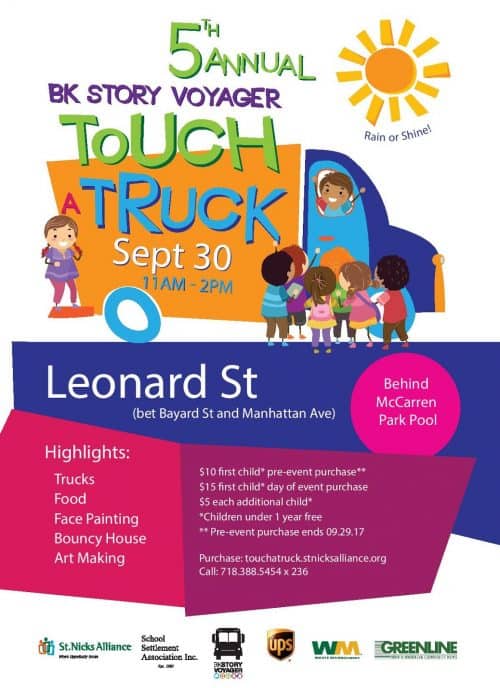 What:North Brooklyn Touch-a-Truck
When: Saturday Sept 30th, 11am-2pm
Where: Behind McCarren Park Pool, Leonard St. Between Bayard & Manhattan
Tickets/info: $10 for the first child and $5 for additional children;
More info
The
5th annual North Brooklyn Touch-a-Truck fundraiser
raises funds to help purchase cool children's books for the
BK Story Voyager
, which is literally literacy on wheels—a fun book distribution system that supports parents and schools by infusing and promoting a passion for reading in the lives of children, in particular under-served communities. The event will have trucks for the young ones to explore, face painting, a bouncy house, and arts and crafts!