Art Show/Art Swap at The Gutter Sept 30th—Submit Your Art by Thursday 9/28!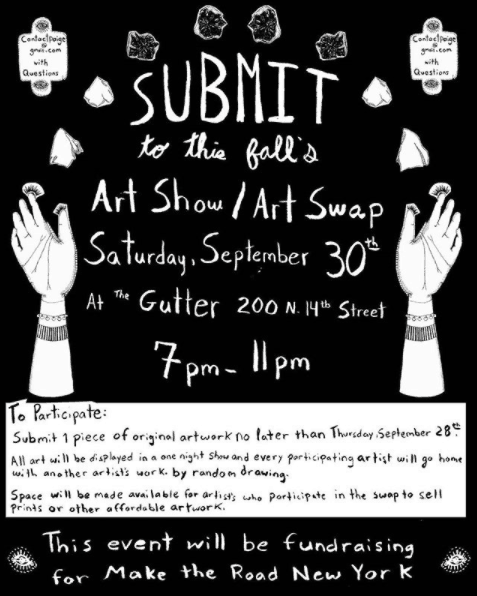 OG bowling bar The Gutter (200 N 14th St)—who just celebrated their 10th anniversary last weekend—are hosting an Art Show + Art Swap this Saturday from 7pm-11pm, as a fundraiser for Make The Road New York.
To participate, you can submit one piece of original artwork no later than this Thursday Sept 28th. All submitted artwork will be displayed in a one night show at  The Gutter on Saturday, September 30th. Every artist will go home with another artist's piece, selected by random drawing. Space will be will be made available for artists who participate in the swap to sell prints or other affordable artwork.