LCD Soundsystem Sidewalk Dance Party, Black Knights, Epic Ride, Williamsburg Wine Bash — What's Happening, Greenpoint? (6/21–6/27)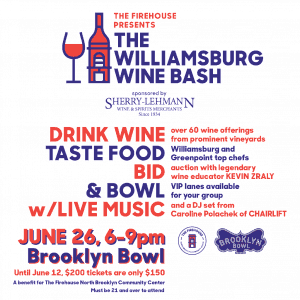 Sip on wine from over 60 prestigious wineries and taste food by top North Brooklyn chefs next Monday, June 26th at The Brooklyn Bowl (61 Wythe Ave) and help turn a closed local firehouse into a new community and cultural center at The Williamsburg Wine Bash!
Greenpointers get 50% off tickets ($100 value) with the promotional code "FriendsFamily100". Buy tickets here!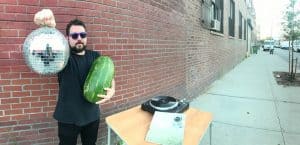 WEDNESDAY 6/21

♫ So You Didn't Get Tickets To LCD Soundsystem: The Dance Party @ 95 Dobbin St, 6pm, FREE, Don't let scalpers, bots, or high ticket prices keep you from Dancing Yrself Clean! Let's Get Innocous with a sidewalk dance party! Bonus: Free Watermelon! More info
* Time Out Pool Party: McCarren @ McCarren Hotel & Pool (160 North 12th St), 6:30pm, $45, Soak up the sun and get your feet wet, Buy tix
* G108 Summer Solstice @ Transmitter Park, 7pm, $20 (Suggested donation), 108 Sun Salutations in celebration of Summer Solstice and National Yoga Day! More info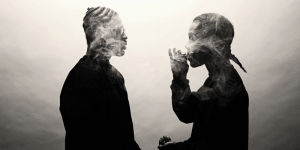 THURSDAY 6/22
♫ Black Knights (Wu Tang) NYC Tour @ Brooklyn Bazaar (150 Greenpoint Ave), 8pm, $18.30, Black Knights (aka 'West Coast Killa Bees') are Crisis(The Sharp Shoota) & Rugged Monk. In 1995 back as teenagers in Long Beach / Compton , The Black Knights had already been teaming up with RZA & Wu Music Group, Buy tix
♫ Myriaid, Midnight Calls, RBI, Palm Smoke @ Tender Trap (66 Greenpoint Ave), 8pm, $8, More info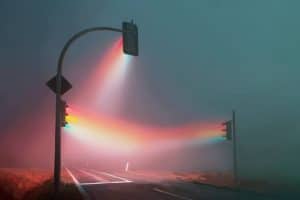 FRIDAY 6/23
♦ Pia Sawhney Solo Show @ Greenpoint Gallery (390 McGuiness Blvd), 5pm, FREE, Pia specializes in traditional and digital photorealism and is inspired by pop culture, thus harboring most of her work within the realm of entertainment and advertising, More info
♫ Thirdstory @ Warsaw Concerts (261 Driggs Ave), 8pm, $20, Thirdstory mixes pop songwriting and soulful singing with electronics and live instrumentation, an eclectic mix that also includes elements of folk guitar and hip hop production, Buy tix
♦  French film festival's Mauvais Sang Screening @ Transmitter Park (Greenpoint Ave), 8:30pm, FREE, "I would put MAUVAIS SANG into the kind of category of artworks you define by the response the thing provokes rather than by the form or the method, and in this case the response is: hypnotised infatuation." – Wes Anderson, More info
SATURDAY 6/24

* The Epic Ride 2017 @ 1 Commercial St, 8am, $65,Ride along Brooklyn's waterfront from Greenpoint to Riis Park Beach! Discover hidden and far flung neighborhoods, pedal through city, state and national parks and take in spectacular bridge and city views along the Brooklyn Waterfront and Jamaica Bay Greenways, More info
* Transmitter Park Summer Clean Up Day @ Transmitter Park, 10am, FREE, Help us prepare our park for summer planting & beautification made possible by the Citizens Committee for New York City and Partnership for the Parks, RSVP
♫ Summer Thunder @ Union Pool (484 Union Ave), 2pm, FREE, With Feral Ohms, Sunwatchers, Honey, DJ Misery Creep, More info
♫ Julie Byrne, Your Friend @ The Park Church Co-Op (129 Russell St), 7pm, $15, Buy tix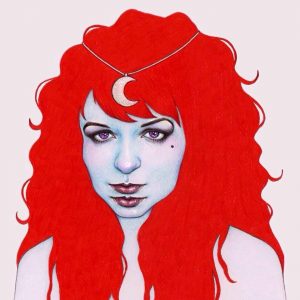 SUNDAY 6/25

♫ Good Roof  @ Dobbin St (64 Dobbin St), 3pm, $20, Headlined by Joey Anderson. A dancer-turn DJ and producer has been the source of one of contemporary house music's wildest and most compelling sounds with his releases on Dekmantel and DJ Qu's Strength Music. Anderson will be joined by Kellam Matthews for an afternoon of shimmering house music on the roof, Buy tix
* Discussion and Live Music on Misogyny @ GAMBA Forest (231 Norman Ave), 3pm, FREE, Discussion on the history of misogyny in American entertainment, creative control and corporate involvement in hip hop, the role of previously disenfranchised groups in new media, More info
♫ Field Trip: On the Bus + Out of Your Comfort Zone w. Third Coast @ UnionDocs (322 Union Ave), 8pm, $10, An hour of stories in sound: carefully selected and stitched together around a theme, and screened in a darkened theater, Buy tix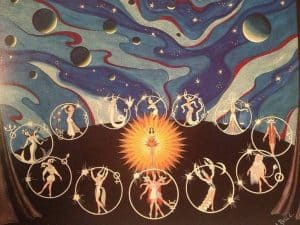 MONDAY 6/26

* Experiential Astrology Class: Learning Through Human Connection @ Golden Drum (97 Green St), 5:30pm, $33, An evening of deep healing, spiritual insight and astrological learning, Buy tix
# Victor Hazan Honors Marcella's Last Words @ Archestratus Books + Foods (160 Huron St), 7pm, $15, Come spend time with Marcella Hazan's translator, taste tester, overall partner-in-crime and beloved companion, Victor. Book signing and plenty of Marcella inspired foods. (Think Arancine with her famous Ragu, Pizza with her braised Escarole recipe, and more). Each ticket includes a hearty glass of wine (Jack Daniels in spirit.), Buy tix
* Trivia Mondays @ Oak & Iron (147 Franklin St), 8pm, FREE, For all you smart kids out there, we have trivia from Trivia with #GeeksWhoDrink! Prizes for 1st and 2nd place, More info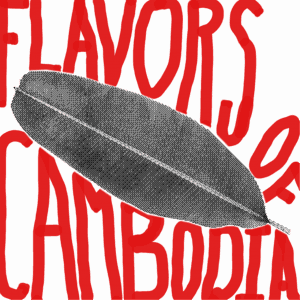 TUESDAY 6/27

♫ Thelma And The Sleaze, The Othermen, Secret Nudist Friends @ Muchmore's (2 Havemeyer St), 6pm, $10, Thelma and The Sleaze from Nashville are coming to NYC this month promoting their new record Somebody's Doin' Somethin'. and they also have a movie called Kandyland: The Movie that we will be showing before this rager, More info
=) The Friendship Comedy Collective's June Show! @ Tender Trap (66 Greenpoint Ave), 7pm, 10 brand new sketches written from a slim slice of the people making up the Brooklyn Comedy Pizza Pie, More info
# Flavors of Cambodia @ Brooklyn Kitchen (100 Frost St), 6:30pm, $95, Bright, bracing, and flavorful, Cambodian cuisine represents some of our favorite flavors from the region of Southeast Asia. Chef Lany Phlong leads this hands-on culinary exploration that showcases some of the region's finest ingredients: coconut milk, mango, tamarind, pineapple, and more, Buy tix
* Greenpointers Pick
♫ Music
^ Literary Event
♦ Art Event
☺ Comedy Event
# Foodie Event
♥ Pheremones Likely