Thanksgiving Treats: Where To Get Stuffed in Greenpoint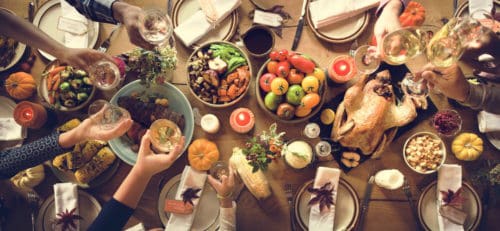 For those sticking around this Turkey Day and not interested in hosting a mob of friends and family, where can you go to keep your gullets full?
We've scoured the streets to find who's open and what's cooking. There's a lot to choose from. So rest assured whether you want to give thanks with a traditional spread or go cold turkey on typical Thanksgiving fare, there's a place for you! 
And if your family's cooking is just horrible and you've had just about enough turkey and cranberry sauce for your entire lifetime, or if you're abstaining from Thanksgiving in protest, here are two spots that will be open on Thanksgiving to satisfy your general hunger needs: