TOMORROW: Mirth Vintage Friends & Family Sale 11/5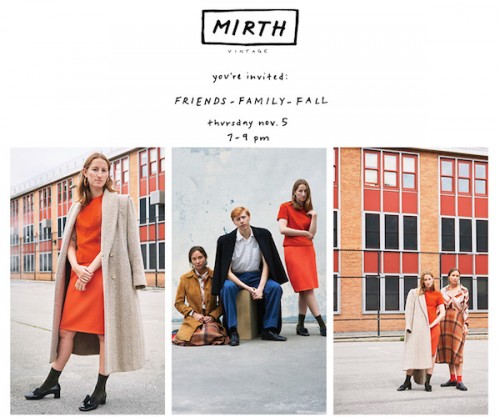 Oh, fall fashion, how I love thee. Well, if you want some lovely new duds for autumn styles but want to keep on budget, Mirth Vintage is having a friends and family sale. Shoppers can enjoy complimentary cocktails to enjoy and  15% off the entire store with deep discounts on final sale items from $10 – $30. Let's shop together – I'll be there!
Event details: Mirth Vintage | 606 Manhattan Ave. Nov 5th | 7-9 pm.