Bust Craftacular's Primped Sunday, 4/19 With Braid Bar + Nail Art!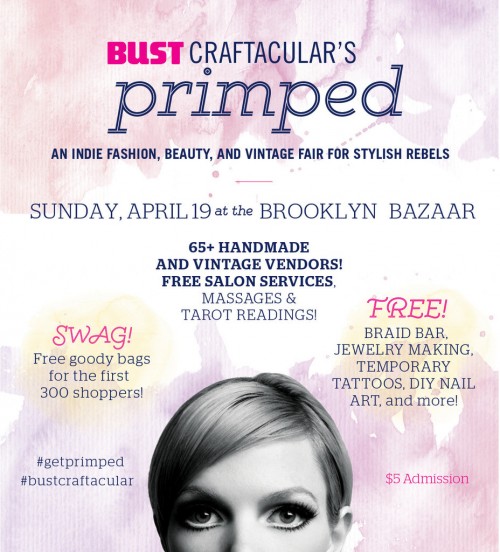 Hello, lovely readers. Bust Magazine's Primped event is back at the Brooklyn Night Bazaar this Sunday, April 19th. From a barrage of beauty treatments and nifty products to peruse, it's a perfect afternoon treat.
Want to get in on the action? Come on by this Sunday to the Brooklyn Night Bazaar on Banker Street for braids, nail art, and tarot readings. I know I'm going to snag a tarot reading and hopefully, a sweet mani!