Have YOU Seen This Man?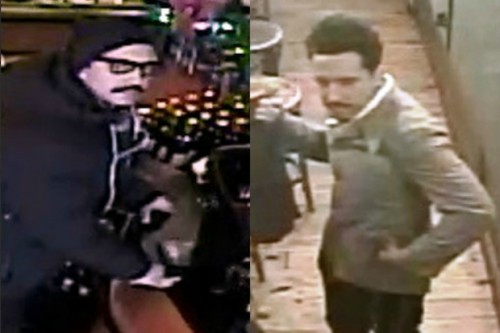 Well, folks, Greenpoint has its own "bandit." DNAinfo reported this supreme loser is a "mustachioed bandit… a hungry hipster with an eye for fashion." On January 1st, he stole an "A.P.C topcoat, estimated to be worth $600, a pair of Oliver Peoples sunglasses, which usually go for $400, and a Jack Spade wallet filled with credit cards, from the stylish Mediterranean eatery Anella." The next day, in a display of epic genius, the suspect purchased groceries with stolen credit cards at the Manhattan Ave C-Town.
If you have any information, call Crime Stoppers at 1-800-577-TIPS (8477) or go to their website.