Calling All Polish Artists—APPLY for the Little Poland Gallery at the DUMBO Arts Festival 2014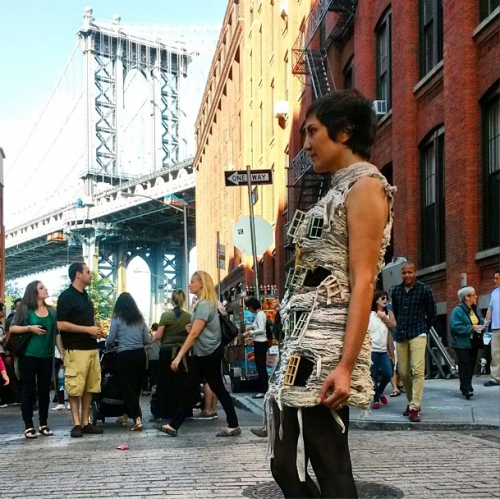 If you're Polish (check), an artist (check), and working in painting, graphics, photography, art, jewelry, clothing, or toys for children (check, maybe check, check), then Little Poland Gallery wants YOU to submit an application for the Little Poland stand at the Dumbo Arts Festival 2014, taking place this September 25-27. Application deadline: August 15.
Organized for a first time this year by the Consulate General of Poland, the Little Poland stand looks to present Polish artworks and products that promote modern design and style, and a positive image of Poland.
_____________________________________________________________
APPLICATION
1. Full Name, Telephone number, E-mail:
2. Name of Artist/Company:
3. Bio of Artist/Company (500 characters or less):
4. Portfolio of work or product (including pictures). Applications without portfolios will not be reviewed.
5. Website, Facebook page, Instagram, etc:
E-MAIL YOUR COMPLETED APPLICATION & PORTFOLIO BY AUGUST 15, 2014 TO [[email protected]PL]
_____________________________________________________________