You Probably Need a Kitten This Spring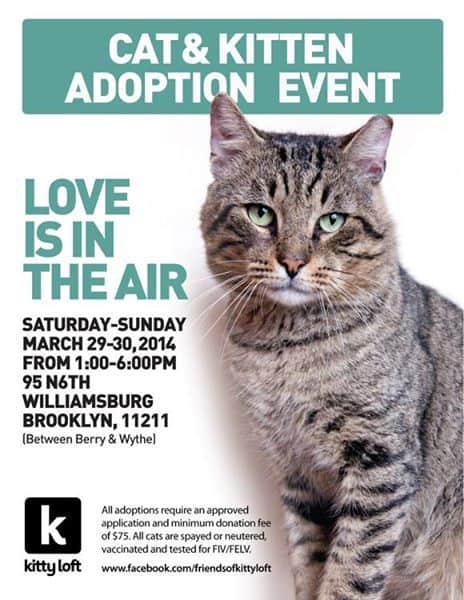 There's yet another pet adoption event this weekend, meaning Spring must be the best time ever to have a kitten. I'm getting warmer just thinking about it.
Kitty Loft, the non-profit organization and adoption event host, practices Trap Neuter Return (TNR), which is a humane method that their volunteers use to trap feral (wild, stray) cats on the city streets, spay/neuter and vaccinate them, and find loving homes.