(Updated) Badass Bird: Kestrel on McGuinness Blvd.
Since this posting I have investigated further and believe that the bird pictured is in fact an American Kestrel – which are just as bad ass birds of prey. In fact their call sounds like they are saying Killy-Killy-Killy!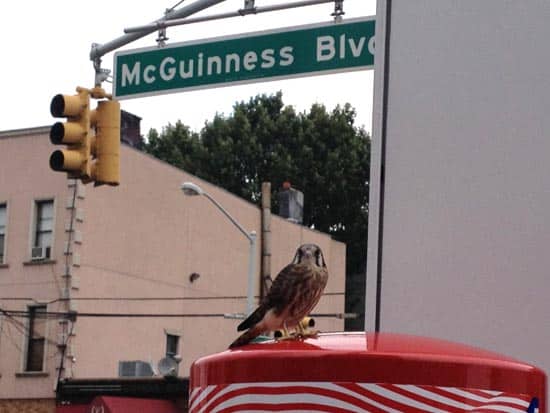 A reader sent us this awesome shot of a Peregrine Falcon spotted on McGuinness Blvd and Huron St! These badass birds are bird eaters – watch out pigeons – and they can reach speeds of over 200mph during their notorious a high speed dive to kill prey – making it the fastest animal! And it's right here in Greenpoint!