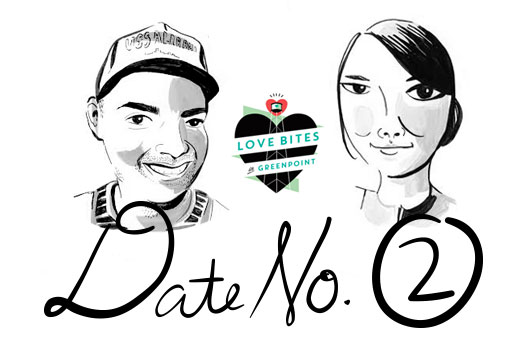 Since our first Love Bites in Greenpoint date  proved such a smoking-hot success, we are thrilled to announce that we recently paired up a second gorgeous couple for a blind dinner date.
Last weekend Conor, 27 and Jo, 31 went for dinner at local fave Brooklyn Label (180 Franklin Street) and feasted upon treats such as calamari, risotto and pecan pie.
But whilst they went nuts over their dessert…did they go nuts about each other??!