There are more events in our weekly calendar. Submit Greenpoint events, too!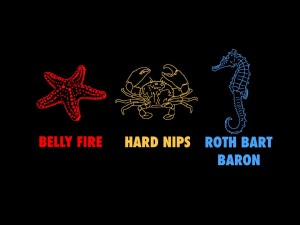 WEDNESDAY 1/15
* Natural Makeup Class @ Brooklyn Groove (102 B Nassau Ave) 6-8:30pm, FREE, learn tips and tricks to create a flawless makeup routine that highlights your natural beauty, More Info
♦ Comic Book Night @ WORD (126 Franklin St) 7-8pm, Get the inside scoop on the comic world with experts Sean Howe (Marvel Comics: The Untold Story) and Time Leong (Super Graphic) with a signing and Q&A, RSVP
☺ Daniel Koren: The Most Important Thing @ The Knitting Factory (361 Metropolitan Ave) 8-9pm, $10, composer Daniel Koren's one-man show features piano tunes accompanies by projected figures, paired with stream of consciousness in this bizarre fusion of music and comedy, More Info
♫  Belly Fire / Hard Nips / Roth Bart Baron @ Glasslands (289 Kent) 8:30pm, $10, RSVP
♫  Endless Boogie / Hans Chew / Syphilitic Lust / Ryan Sawyer @ Union Pool (484 Union Ave) 9pm, $9, RSVP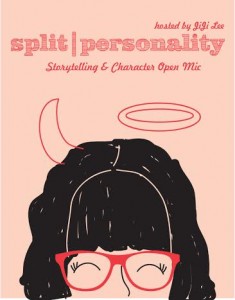 THURSDAY 1/16
☺ Split Personality: Storytelling and Character Open Mic @ Over the Eight (594 Union Ave) 7-8pm, FREE, Put your name in a hat for a chance to perform a 5 minute story or character sketch, with special guest performers Leslie Meisel (30 Rock, Bachlorette) and Ben Rameaka (UCB, Wolf of Wall St)
♫  Prism House / Foxes in Fiction / Daytona / XNY / Palehound @ Spike Hill (184 Bedford) 7pm, FREE, More Info
♦ Uta Brauser– Human Matter @ Brouwerij Lane (78 Greenpoint Ave) 7-10pm, Opening Reception for the artist's collection of line drawings, which explore the nature of matter and the traces of cell life
* Beauty Beyond Boundaries @ Villain (50 N 3rd St) 9pm-1am, FREE, Get free cocktails (until 11pm) in exchange for being marketing targets for the new Ricoh Theta spherical camera (which actually looks pretty fun anyway), featuring art installations, live painting, music from Kaoru Wantabe & Motions, a tap-dance bit from Tamango, and DJs all night, plus you get a camera to play with for the evening, RSVP Continue reading →
Category:

Events, What's Happening?
Tags:

art openings, comedy, fee things to do, film, fun things to do, game of thrones, local events, mean girls, Music, royal bangs, screenings, wild yaks
0 Comments