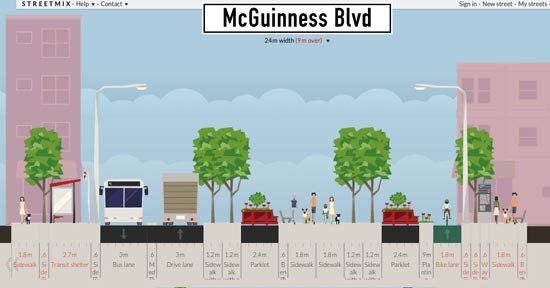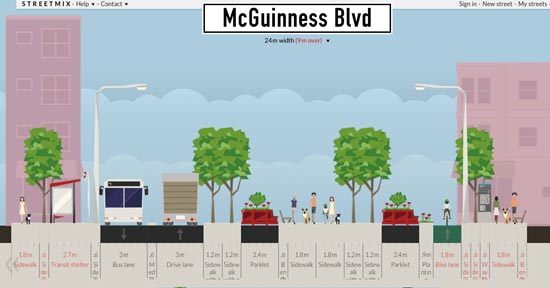 I'm just going to go out on a limb and say it. I hate cars.
See the above image? It's my vision for McGuinness Blvd using an online App called StreetMix that I read about in this article on Hyperallergic.
Do you notice there are no cars in my design?
I think cars are stupid, especially in a city like New York, where so many people are crammed together, sharing what we all don't have enough of  – space – especially open natural space. Continue reading →
Category:
Culture
Tags:

biking, Brooklyn, bus, cars, commuting, department of transportation, driving, Greenpoint, nyc transit, pedestrians, safety, Subway, trasnportation
16 Comments