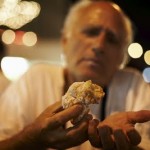 The feast is starting today! And it's not just about winning goldfish and eating zeppoles, though that is how we celebrate it in my family. The story behind the feast began in a little town outside of Naples called Nola.
(If you don't know what a zeppole is, read about it here.)
The feast in "Italian Williamsburg" is actually two feasts in one. The "Giglio" part of the feast honors Saint Paolino of Nola, who is celebrated because he sacrificed himself to North African slave abducting pirates in order to free a young man from the hometown.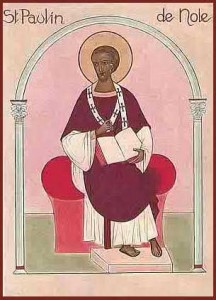 Word spread of his courage and a Turkish sultan talked to a guy and Saint Paolini and his "paesani" (homeboys) were freed.
The feast culminates on July 16th to honor Our Lady of Mount Carmel. Referred to as the Blessed Mother, the devotion to the Virgin by Southern Italians often leaves you asking, "God who?"
Even though we love our Madonna in Brooklyn, that aspect of the feast was added on later. The feast was originally was all about the Giglio. Continue reading →