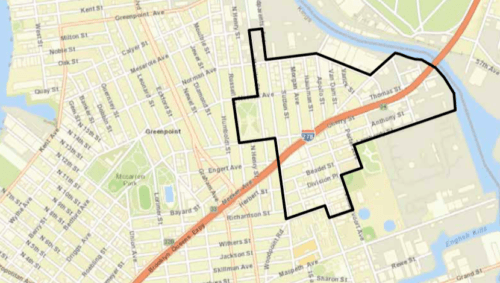 Today is your chance to learn about the toxins lurking underneath the area surrounding our beloved McGolrick Park.
The New York State Dept. of Environmental Conservation (DEC) is holding a public meeting to answer your questions about the Meeker Avenue Plume. State reps will be on hand to talk about the ongoing investigation at the site outlined in black on the map above.
The information session takes place today (Thursday, December 1st) at the Polish and Slavic Center located at 176 Java St., from 2 p.m. to 4 p.m. and 6 p.m. to 8 p.m.