Greenpoint, you are so spoiled! Now it will be even more difficult to figure out where to go for dinner or a cocktail because there has been an explosion of new places! Can't keep up? Here is a brief rundown of all the open and soon to be open bars, restaurants and coffee shops in the hood. It's kind of insane, right?! Let us know in the comments if you have tried any of the new places and what you think. Stay tuned for in depth reviews!
Officially Open in Greenpoint: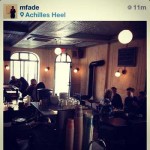 Achilles Heel (180 West St) We saw it finally opened on Instagram via @mfade. Tarlow considered the history of the Greenpoint waterfront when he designed the menu and space. According to Grub Street, Achilles Heel is "a café and bar meant to evoke the always-open grocery and drinking spot that once sustained Greenpoint dockworkers at its West Street address between 1900 and 1960." Grab a coffee and a fresh snack sourced from Marlow & Daughters on your way to the Ferry and enjoy an afternoon Hemingway Daiquiri or a glass of wine near the piano after a long day at the office. Coming soon… a New England Style Clam Chowdah!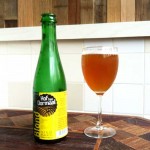 Torst (615 Manhattan Ave) A fancy beer bar for beer nerds. This spot was great for an after work beer and a delicious cheese plate. The beer list is extensive and the tapping system is state of the art. As described on Gothamist: "Tørst offers a selection of 21 draft and 200 bottled beers, including rare, international brews not seen before now in the States … the guys installed a custom-built draught system called the Flux Capacitor, which allows individual draft lines to be temperature and pressure customized for specific beers, plus a system that allows for four different temperature controls." Like I said, it's for beer nerds.
Jimmy's Diner (92 Calyer St) Formerly Calyer, Jimmy's Diner #2 has opened up literally overnight! This photo sent to me by Paulie Gee. The menu will be similar to the Union Ave location. Get ready for mac n' cheese, fried chicken and perhaps some key lime pie?!
Spina (107 Franklin St) It's a flower shop slash coffee shop and get this  -the coffee is BLUE BOTTLE! Spina's main business is social event planning, but after a visit to Italy and San Francisco, owner Paul Tsang and his partner Vanessa Chinga-Haven decided to start serving coffee in the new Franklin St space because, "coffee is aromatic and flowers are aromatic," Paul told Greenpointers. How lovely. Continue reading →
Category:
Eat & Drink
Tags:

achilles heel, alameda, broken land, Brooklyn, fornino, Greenpoint, jimmy's diner, little dokebi, new bar, new coffee shop, new restaurant, propeller coffee, spina, the river styx, torst
10 Comments