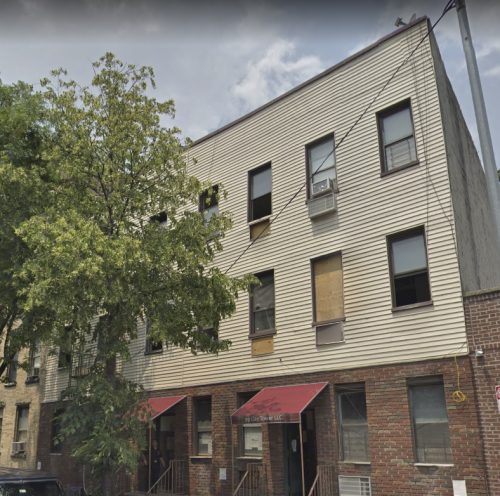 After 97 – 99 Clay St. was sold to developers in 2014, the 25 rent-stabilized tenants in the building reduced to five, following what current tenants claim has been a sustained effort by the new landlords to push them out through untenable demolition and construction conditions. "The first thing that happened is that they changed the locks on Christmas day and didn't tell us," said Gretchen, who wishes to withhold her last name and continues to live in a rent-stabilized studio at 97 Clay St. despite alleged harassment."We live between a halfway house and two homeless shelters and there was no front door for two months," she said adding that one of the other tenants is a wheel-chair bound senior citizen, making him especially vulnerable.
"They let everything get very run down and then started offering buyouts. They first offered me $4,000 and I said no."
The new landlords originally planned to raze the building to make way for new construction, but with at least one tenant remaining in each of the buildings, the owners had to settle for renovations instead. Around February 2018, tenants say that demolition commenced and the living situation became increasingly hazardous. Complaints to the management company, Perfect Management, would simply result in a visit from the building's super who tenants say has acted hostile toward their complaints. Perfect Management has not yet responded to Greenpointers.