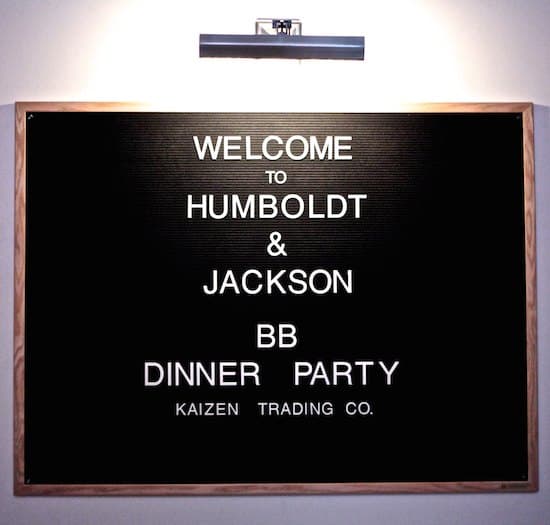 Last Wednesday night a very special culinary collaboration took place on Humboldt Street. Hosted by Brooklyn Brewery, it was called Dinner Party No.1, and was special for three reasons:
1. The event took place at the brand new 'Humboldt & Jackson' (434 Humboldt St), an American Bar and Tasting Room just the other side of the BQE.
2. The evening involved a delicious 6-course meal using the wares of local producers and revolving around the unique fermented seasonings developed by the Kaizen Trading Company (KTC), the experimental culinary research lab founded by Momofuku.
3. The dinner featured fabulous beer pairings by Brooklyn Brewery with numerous rare brews not often available to the public. Continue reading →