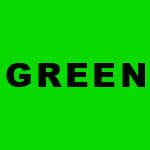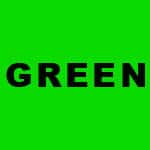 Do you find it ironic that Greenpoint features the environmentally friendly Rooftop Farms, the new McGolrick Park Farmers Market, a Clean Green Dry Cleaners on Nassau Ave, among many other "green" initiatives? Are you confused that the Earth Day Celebration in McCarren Park is sponsored by Exxon Mobil?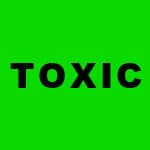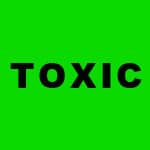 We live on top of an oil spill nearly as big as the Exxon Valdez spill, cause by Exxon Mobil that has rendered the Newtown Creek and the soil underneath our homes extremely toxic. Almost half of the city's trash is stored and processed in North Brooklyn. Part of Greenpoint, near McGolrick Park, sits directly on top of the Meeker Avenue Plumes which releases the vapors of carcinogenic dry cleaning chemicals into the homes of residents. That all sucks!
It seems contradictory to be living in a very toxic place and at the same time celebrate so many eco-friendly things. It's like eating organic kale in one hand and smoking a cigarette in the other hand.
So what is the point?


The point is, we live here and we love it!  And we can't just give up on Greenpoint. Generations ahead of us will call this place home and it's important we make sure it is cleaner and healthier for them and safe for us in the meantime.
Instead of being cynical about all of these exciting "green" developments in the community, embrace them and look at them as steps towards cleaning up Greenpoint.
A very important panel discussion called Is Greenpoint Safe? was held at Anella recently. Organizers created this important document to help you become more informed and understand how you can get involved, get educated and get Greenpoint on the right track.
A few important things to note: The Newtown Creek is a Superfund Site, if you live above or near the Meeker Ave plumes it's important to get your home tested right away for harmful fumes, oil spills and bad odors are cause for action, houseplants can help improve air quality in your home, eating food from your garden may be contaminated with lead or other toxic chemical so test the soil, and composting, limiting the use of harmful cleaners in your home and adopting a tree are all ways you can directly act towards making Greenpoint a cleaner and healthier place.
Please discuss and share this information with friends and neighbors.
Category:
Community
Tags:

air quality, Brooklyn, cancer, cleanup, compost, contamination, eco-friendly, Environment, garbage, gardening, Greenpoint, health, meeker ave plumes, Newtown Creek, north brooklyn, panel discussion, pollution, public health, safety, soil toxicity, study, superfund, toxicity, trash, urban farming, waste, Williamsburg
2 Comments