There are more events in our weekly calendar. Submit Greenpoint events, too!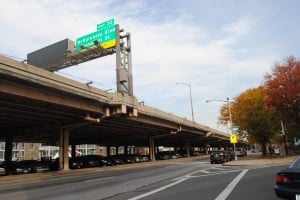 WEDNESDAY 11/12
* NAG's Community Mapping Series: Air Pollution @ MS 50 Auditorium (183 South 3rd St) 6:30pm, FREE, Learn about local air-pollution-reduction campaigns in the neighborhood (BQE decking, trucking, garbage equity), More info
♫ Education Through Music Benefit @ Rough Trade (64 North 9th St) 7pm, $65, With Jennah Bell / The Dust Rays / J. Period, More info
* Color Series: Blue But Not Dead @ Wendy's Subway (722 Metropolitan Ave) 8pm, FREE, The second installment of the "Color in Film" series, featuring Malá Mořská Víla, the Czech Little Mermaid, and Marguerite Duras' short film "Les Mains Négatives," RSVP Continue reading →
Category:

Events, What's Happening?
Tags:

Brooklyn Night Bazaar, Death by Audio, Eastern District, flux factory, pine box rock shop, Presentation Party Night, Rough Trade Records, Secret Project Robot, sludgefest, Spoonbill & Sugartown, st. vitus bar, Standard Toykraft, The Diamond, The Good Room, the paper box, UnionDocs, Vegan Shop-Up, Wendy's Subway, Word
0 Comments