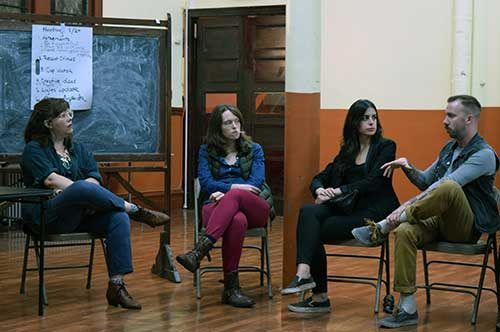 If your train isn't going to show up you might as well write a catchy song about it like this Brooklyn R&B trio did!
Well, this is literally a bad sign. The city finally removed a "Meserole Avenue" street sign they had erroneously placed in Williamsburg earlier this month.
Polish Pride takes center stage this Sunday in Manhattan during the 79th annual Pulaski Day Parade!
Wondering about the status of the long-promised 27-acre Bushwick Inlet Park!? Friends of Bushwick Park Inlet is hosting an informational "Meet Up at Greenpoint Beer and Ale" (7 N. 15th St.) on Wednesday, October 5 at 7:00pm. Continue reading →