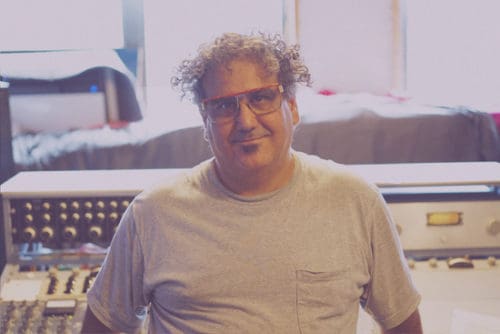 Vinyl might be making a comeback, but Greenpoint audio mastering legend Paul Gold never left it behind. At Salt Mastering (61 Greenpoint Ave.) in the Pencil Factory, he's spent the last 10 1/2 years mastering for such acts as Grizzly Bear, Animal Collective, and LCD Soundsystem.
I recently set aside some time to garner stories from Paul about his history in the business, and maybe get a few technique pointers along the way. Arriving at his place of business, I pried open his door on the fourth floor, and he shouted from the other room to come in.
Paul is a bit of a mad scientist. His hair bounces around as he moves about in his studio, and his large frame glasses are actually of his era, and not worn ironically. We sit in a relatively small unit, the front half filled with tools and scraps of audio gear, while the main mastering room is surrounded by large gear that looks like something out of those black-and-white Twilight Zone episodes on time travel from the 1950's.
Category:
Art/Music
Tags:

animal collective, audio, bands, Greenpoint, grizzly bear, lathe, LCD soundsystem, mastering, Music, paul gold, pencil factory, recording, salt, sound, studio, vinyl
0 Comments