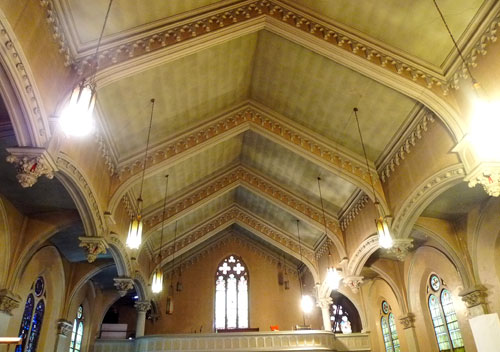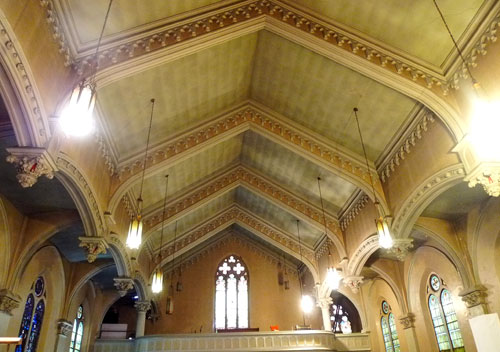 Last night, I met with Pastor Amy Kienzle at Lutheran Church of the Messiah (129 Russell St) mid installation of an art show that opens tonight at 7pm. For all you heathens, today is also Ash Wednesday.
The show titled Via Delorosa: Meditation on Mortality is a "sacred exhibit" – a take on The Stations of the Cross, which are different scenes of Jesus' crucifixion from his arrest and conviction through his entombment.
Half of the show takes place at St. Paul's Lutheran Church in Williamsburg (334 So. 5th St) and was co-curated by the Pastor there – Ben McKelahan, along with Pastor Amy and Baxter Alexander – a local musician and artist.