Happy July! Hopefully this heatwave will subside for a nice weekend. Check out the calendar for even more events. Submit an event.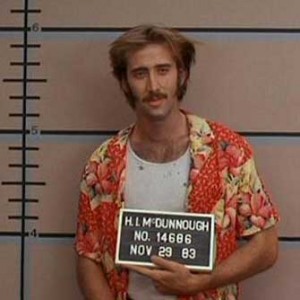 WEDNESDAY 7/18
• Brooklyn Public Library Kidsmobile @ McCarren Park, 10-11:30am, FREE
♥ Summerscreen: Raising Arizona @ McCarren Park (N 12th & Bedford Ave), 6pm, FREE
• The Fug Girls Present Messy @ Word (126 Franklin St.) 7-8pm, founders of the must-read blog Go Fug Yourself, present their second YA novel, Messy, More info
♫ TEEN / Electric Video Release Party @ La Sala (58 No. 3rd St) 9pm, RSVP
♫ Telepathe / Feathers / Eraas / FAITH DJ set @ Glasslands (289 Kent Ave) 8:30pm, $10, Buy Tix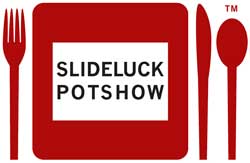 THURSDAY 7/19
• Cooper Park Harmony Day Picnic with the 90th Precinct @ Cooper Park, 11:00 AM – 3:00 PM
• OSA Community Tree Stewardship Day with The Human Impacts Institute @ Rodney Park (S. 3rd Street & Rodney) 5:30-7pm, help protect street trees from the heat of the summer, tools supplied and no gardening experience necessary.
♫ Pretty Good Friends with Eugene Mirman / OK GO! @ Williamsburg Park (50 Kent Avenue) 5:30pm, FREE
♦ Slideluck Potshow @ Brooklyn Brewery (79 N 11th St) $15, 6:30-10:30pm, a slideshow of various Northside artists, bring your favorite bar food, beer will be unlimited, space will be, Buy Tix
• Jungle Nights: Natural Perfume Making Workshop @ Jungle (61 Kent Avenue) 7-8pm, $120, Using natural ingredients found in the garden, you will learn the basics of natural perfume design with a perfume designer and create with your own scent to take home, Cocktails, RSVP time4everythingnyc (AT) gmail.com
* Space, Time, and a Universe in Many Dimensions @ 3rd Ward (195 Morgan Ave) 7:30pm, $20, Janna Levin, scientist and novelist, speaks to us about how there may be hidden dimensions existing in the vast unknown that is the universe, More info
FRIDAY 7/20
♫ Children's concert @ American Playground, 11am, Free
♫ Woody Guthrie Centennial Benefit @ Teddy's (96 Berry St) 8pm, To benefit North Brooklyn's O.U.T.R.A.G.E. (Organizations United for Trash Reduction and Garbage Equity)
♫ The Frighteners / The Forthrights / The Hard Times @ Shea Stadium (20 Meadow St) 8pm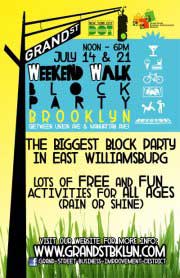 SATURDAY 7/21
* Weekend Walk Block Party @ Grand between Union & Manhattan, noon-6pm, a car free oasis, RVSP
♥ 7th Annual Great Hot Dog CookOff @ 630 Flushing Ave, 1:30pm, 30 competitors engage in a live grilling battle where the attendees vote to determine who will be this year's Top Dog, all proceeds donated to Food Bank For New York City, Buy Tix
• 5th Annual Pig Roast @ 3rd Ward (195 Morgan Ave) 4pm, Free, a summery celebration of gut-splitting proportions, More info
♦ Surprise! Party & Zine Release @ Booklyn (37 Greenpoint Ave 4fl) 7-10pm, a recurring, roving performance project, created in 2009 by artists Aaron Wojack and Calder Zwicky, More info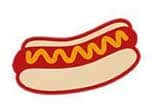 ♫ Quiet Loudly /EULA/ Miniboone/ & Backwords @ Big Snow (89 Varet St) 8pm, RSVP
♫ Dum Dum Girls, Widowspeak, Fingers On The Pulse @ House of Vans (25 Franklin St) 8pm, FREE, RSVP
♫ Soul Clap and Dance Off w/ Jonathan Toubin @ Glasslands Gallery (289 Kent Ave) 11:45pm, $5
SUNDAY 7/22
♫ Williamsburg Salsa Orchestra @ Brooklyn Bowl (61 Wythe Ave) 6pm, $5
♫ Fixed / Chromatics / JDH & Dave P / Paul Raffaele @ Music Hall of Williamsburg (66 N. 6th St) 8pm, $18, Buy Tix
MONDAY 7/23
♫ Milk Music / Nude Beach / Zulus @ 285 Kent, 8pm, $10
TUESDAY 7/24
♥ Masters of Social Gastronomy: Ice Cream @ Public Assembly (70 North 6th St) 7-9:30pm, Free, RSVP
* Drink for Better Transit @ Troost (1011 Manhattan Ave) 7-8:30pm,Riders Alliance • RidersNY.org is a membership organization of subway and bus riders dedicated to winning better transit in New York, RSVP
* Greenpointers' Pick
♫ Music
♥ Pheremones Likely
♦ Art Event
Category:
What's Happening?
Tags:

art, art opening, art show, benefits, Brooklyn, Bushwick, children, classes, community event, Concerts, events, exhibit, Free, fundraisers, Greenpoint, happening, Kids, lecture, live music, Music, park, party, recreation, release party, talk, venue, weekend, Williamsburg, workshop
0 Comments