There are more events in our weekly calendar. Submit Greenpoint events, too!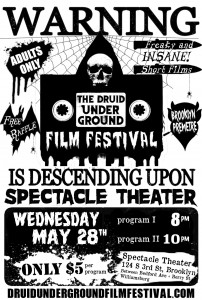 WEDNESDAY 5/28
* Artists, Writers, Dreamers, and Thinkers @ Brooklyn Art Library (103A North 3rd St) 7pm, FREE, James Gulliver Hancock, the artist behind All The Buildings in New York, shares his latest book, RSVP
* Poker Philanthropy Fundraiser @ TBA Brooklyn (224 Franklin St) 7:30pm, FREE / $100 buy-in, Play Texas Hold-Em to raise funds for the Wounded Warrior Project, More info
* 7th Annual Druid Underground Film Festival @ Spectacle Theater (124 South 3rd St) 8pm, $5, DUFF screening are infused with themes of surrealism and obsession to create a truly unique theatre experience, RSVP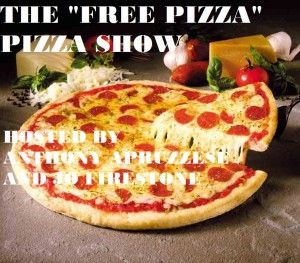 THURSDAY 5/29
♦ Ginger Rivera Opening Reception @ Yashar Gallery (276 Greenpoint Ave) 7pm, FREE, Atmospheres and other recent works, RSVP
☺ The "Free Pizza" Pizza Show @ Legion Bar (790 Metropolitan Ave) 8pm, FREE, A comedy show tribute to the greatest food on earth, featuring five short plays about pizza, More info
* Choreography @ Knockdown Center (52-19 Flushing Ave) 8pm, $15, Michou Szabo premieres a new evening length dance work created for the vaulted panoramic structure of the Knockdown Center, Buy tix Continue reading →
Category:

Events, What's Happening?
Tags:

Bromance Records, Brooklyn Art Library, bushwick open studios, Druid Underground Film Festival, Greenpoint Heights, knockdown center, Performancy Forum, pete's candy store, Poker Philanthropy, Rubulad, Shea Stadium, Slideluck, spelling bee, Spoonbill & Sugartown, Standard Toykraft, Tiki Disco, UnionDocs
1 Comment