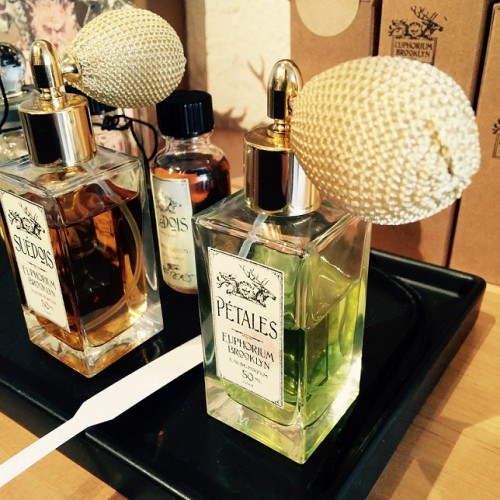 Imagine sitting under the moonlight surrounded by overflowing vines loaded with nighttime blooms. A soft breeze rustles through leaves and tickles petals from their open blossoms. A minute later a warm rush of honey, rip figs, and anise fills the air. Immediately you want to wrap yourself in this decadent scent of earthly delights and bask in it until the sun rises.
Welcome to the evocative world of Tal Shpantzer, a long time Greenpoint resident whose photo exploration of the dark feminine mystic and fragrance play out in real life.
Some of you might recognize Shpantzer's photography which has cropped up on HBO's hit show True Detective, Vogue, and recently on this site. One look at this  work and you'll see there is more than meets the image; Tal has an enviable way of making women look and now smell deliciously sexy. But what started as a photographer's fascination between women's relationships to flowers took her to places even she couldn't imagine.
Category:

Culture, Style/Shopping
Tags:

Euphorium Brooklyn, flowers, Fragrance, Frangrance, Perfumer, Petal Series, PETALES, Stephen Dirkes, tal shpantzer, Twisted Lily
0 Comments