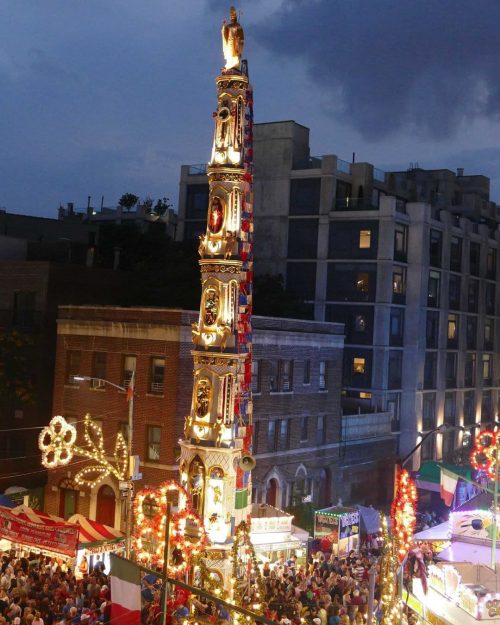 A local tradition like no other, the Feast of Our Lady Mount Carmel and San Paolino di Nola has officially been canceled this year due to the coronavirus pandemic.
The annual Italian-American celebration has taken place for the past 117 years in Williamsburg, and on Sunday, the pastor of Our Lady of Mt. Carmel announced the cancellation in a letter posted on social media. "We await word from the City on what we may plan in the future and will revisit our options closer to the Fall," pastor Jamie Gigantiello wrote. This marks the first OLMC Feast cancellation since WWII.
A shortage of volunteer lifters threatened the main event in 2019, but a volunteer drive successfully recruited enough people to carry the four-ton giglio.
"The cancellation of this year's feast was a painful decision for our committee and it is certainly painful for those of our community who look forward to this tradition each year," John Perrone, a rep for OLMC Feast said. "From a financial perspective, the feast is the main revenue source of our Parish as well. Our hope is to potentially have the ability to celebrate, on some scale, later in the year."
Read the full letter on the OLMC Feast's cancellation here: Continue reading →