There are more events in our weekly calendar. Submit Greenpoint events, too!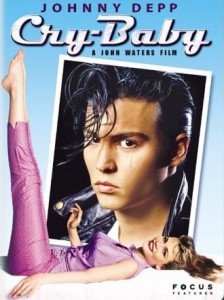 WEDNESDAY 7/23
* SummerScreen @ McCarren Park (North 12th & Bedford Ave) 6pm, FREE, John Waters' cult classic Cry-Baby, with music before the film from Man Forever and White Suns, More info
* International Film Fest @ Socrates Sculpture Park (32-01 Vernon Blvd) 7pm, FREE, Screening of Umberto D., a neorealist masterpiece from De Sica, More info
* Poker Philanthropy @ TBD Brooklyn (224 Franklin St) 7:30, FREE, Twenty-seat Texas Hold 'Em tournament to benefit the Wounded Warriors Project, More info
Category:

Events, What's Happening?
Tags:

adelina's, Baby's All Right, Bushwick Beverages, Bushwick City Farm, city reliquary, Cloud City, Eastern District, Emily Gould, Fitzcarraldo, Glasshouse, glasslands, Guernica Magazine, JMC Aggregate, Mini-Zine Fest, mitch waxman, Onderdonk House, Out in the Streets, Palisades, pete's candy store, Silent Barn, Socrates Sculpture Park, summerscreen, The Diamond, Transmitter Park, Word
0 Comments