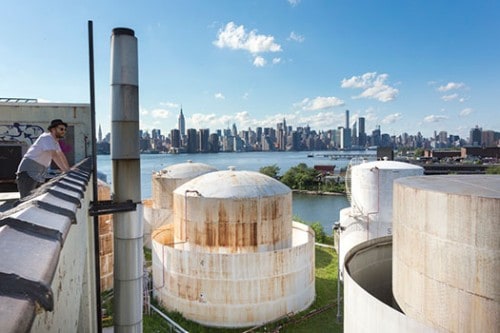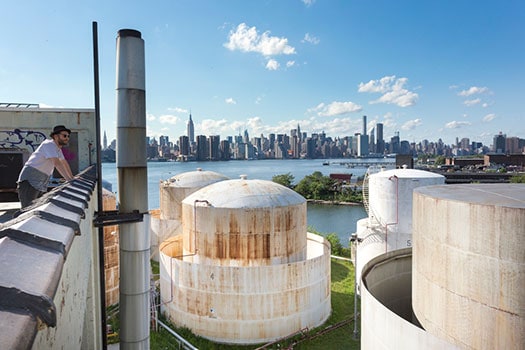 Want to learn about the future of the Bayside oil tanks at the future Bushwick Inlet Park?
The NYC Economic Development Corporation will present on the plan to remove the oil tanks at the Brooklyn Community Board 1 Environmental Committee meeting this Thursday, June 6th at 435 Graham Ave. at 6:30 p.m. Remediation for environmental toxins at the site will be complete prior to the demolition of the tanks.
Bushwick Inlet Park begins at N 9 Street in Williamsburg spanning to N 15 Street in Greenpoint along the waterfront and remains in the early stages of planning and development with only one open parcel at 50 Kent St., which itself will be developed further with trees, benches, and landscaping. The design phase of 50 Kent is expected to be finalized this summer, and construction could potentially start next year.