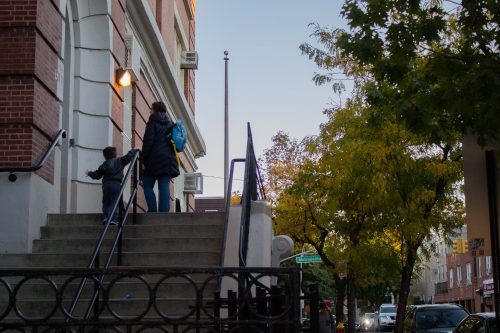 Last summer, Darla Childs, a Greenpoint resident of 16 years, was ready to leave the neighborhood. After months of trying to get her son into a Pre-K program at neighborhood public schools, she was at her wit's end.
"He's supposed to go to school in a month and we're not enrolled anywhere," she said in an interview with Greenpointers. Childs' son, who has severe food allergies, had only been offered a seat in East Williamsburg, a 45-minute walk from her home. 
"I need him to be at a school that's within walking distance so that I can meet an ambulance if there's an emergency," she explained.
Childs' difficulty in enrolling her son in a nearby public school reflects a growing problem in Greenpoint. Despite statistics from the Department of Education (DOE) that depict a large swath of northern Brooklyn as under capacity, Greenpoint's Pre-K and elementary schools are filled to the brim, parents and elected officials say. Continue reading →