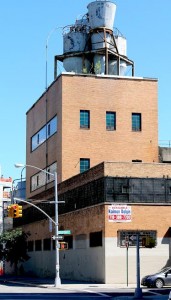 Now that the smoke has cleared from the attempted Halloween dance party incident at the NuHart Superfund site, we're back to the perennial and even messier topic of the proposed cleanup plan.
The Nov. 2 meeting held in Greenpoint with Dr. Peter deFur, the community's technical consultant, was an opportunity for local residents to ask questions about the toxic contamination in the soil and groundwater.
DeFur assured residents: "Your presence and your voice will make a difference…I have seen examples of where the community voice is an important determinate and changes the outcome."
The moment of truth involved an array of toxins that have been detected at low levels at the NuHart test wells, including benzene, but deFur posited that they are not a major concern for most Greenpointers.