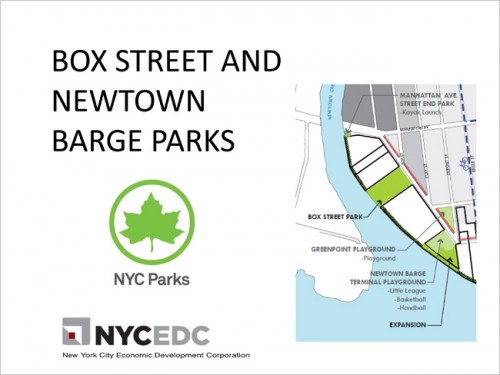 The Greenpoint Waterfront is moving into a new era of massive development, but the community still has some say in the direction of those changes.
The 2005 Rezoning promised open waterfront space to the community and tomorrow, the NYC Parks, NYC Economic Development Corporation and Community Board 1 are inviting community members (along with elected officials and stakeholders) to a group "listening session" to review the upcoming Newtown Barge Park and Box Street Park Projects.
The proposed Box Street Park will be located at 65 Commercial Street and will include a playground, a multipurpose field, and a shade picnic terrace overlooking the East River, encompassing 2.27 acres total. Kayaks will also be able to launch from the park area.