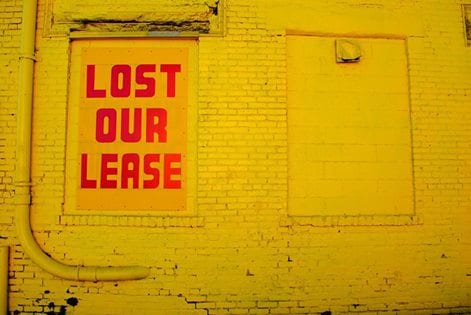 In the past year covering Greenpoint happenings, I have written about more local businesses closing than I care to remember. A simple peek on Manhattan Avenue shows a smattering of empty store fronts–some shuttered for more than a year—waiting to be taken over by some business with deep enough pockets able to afford a new tier of astronomical rents. Out you go mom and pop. Adios working artists. Sayonara small fry.
Each MONTH an estimated 1,000 to 1,200 NYC small businesses lose their leases due to profiteering rent increases.  And as we've bared witness, the only ones who can truly afford to occupy these newly priced spaces usually come strapped with shareholders, millions of dollars in equity, and a black bottom line.
In fact, the crisis is so dire, under the Mayor Bloomberg's tenure 83,211 commercial tenants received eviction notices, an estimated 240,000 small businesses closed, and NYC saw more than 2 million jobs lost.
Real estate speculation is nothing new, but when it finally swoops in like that long lost relative no one ever wanted to deal with, the affect can be devastating as it takes over our lives.
So you might ask: Is there any real way to stop this? The answer is yes, but you have to keep reading to find out how.
Category:

Community, News, Uncategorized
Tags:

Antonio Reynoso, Artist Affordibility PRoject, city council, Commercial Tenants, displacement, eviction notices, Gentrification, kim masson, mom and pop, New York Real Estate Board, Rent Hikes, Small Business Congress, Small Business Jobs Survival Act, Steve Levin, TAKEBACKNYC, Working Artists
0 Comments